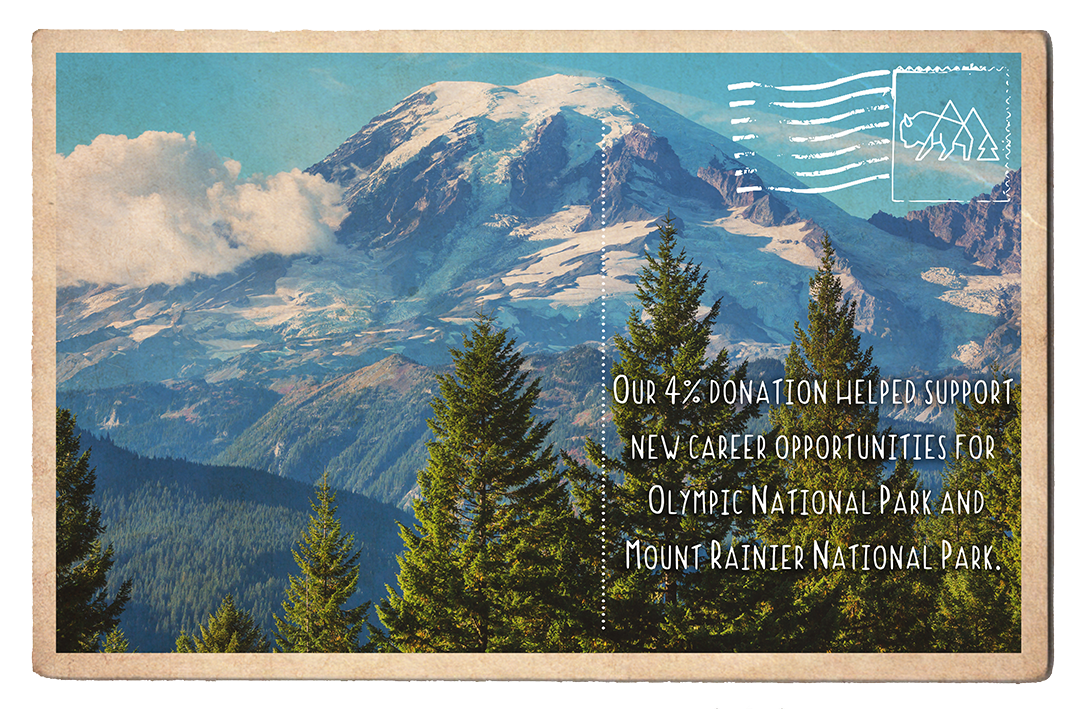 Podcast Equipment for Joshua Tree National Park
Our 4% donations helped procure podcast equipment for Joshua Tree National Park.  In partnership with Joshua Tree National Park Association, contributing to this project will enable rangers to pod...
Mt Rainier's MORA Volunteer Program
Our 4% donations supported initiatives at Washington state's three National Parks. One of those is the MORA Volunteer Program. Mount Rainier's volunteer program is a powerful force for providing v...
Youth Conservation Crew at Badlands National Park
Our 4% donations contributed to one week of labor for Badlands National Park's Youth Conservation Crew. This crew works with the National Park Service and the Northern Plains Exotic Plant Manageme...
Restoring Glacier's Wild and Scenic Rivers
Our 4% donations helped hire personnel to monitor resource conditions and educate visitors in Glacier's recommended wilderness and along Glacier's wild and scenic rivers. The staffing will maintai...
Keeping Services Open for the Glen Canyon Region
The Powell Museum is one of three out of 11 total visitor services locations the Glen Canyon Conservancy (GCC) serves. Beyond providing educational and informative services respective to the visit...